Well, he's done. I'm very satisfied at how he came out.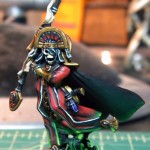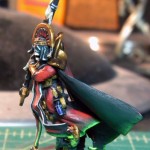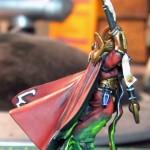 I have not attempted light sourcing in years and this didn't come out too bad. I'll need to refine the technique some but it is rather fun to do.
With Arkhan complete, I believe I can call my Tomb King Army finished. I still have some units to finish off but with 7 characters and 12 units complete, I can proudly say this is the largest army I have ever done.
Feels good.
Shawn G. (SoI)
PS – I painted this model months ago and never took any pictures.