This thing was a real joy to paint again. I didn't go all out as I did before but the end results were very satisfactory. I'll complete the crew tomorrow.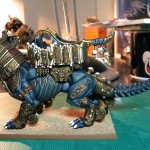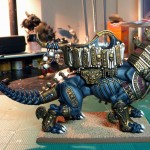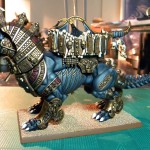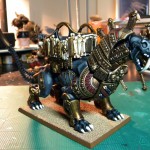 Now I had designed this model to pose as both a Warspinx and Necrosphinx but it didn't work out as I had hoped. Installing the howdah on it's back scratched the paint pretty badly. So no wings for this bad boy…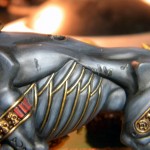 I do however like the winged kitty look of this kit and may use it in the future.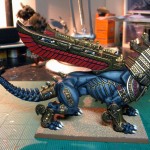 Next on the chopping block will be the stalkers and crew for the Warsphinx.
More to come as I progress.
Shawn G. (SoI)